Looking forward to looking forward to, 2021 is here! This year, which watch do you want to get the most (you are welcome to discuss in the comment section)? Fashion trendy people walking in the city, how can you not have a maverick watch to set off your temperament! The following are three watches recommended by everyone. Who will be your favorite?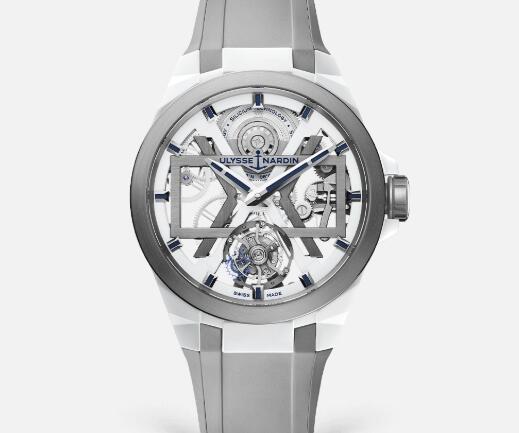 Ulysse Nardin Blast Skeleton Tourbillon Watch 1723-400-3B/00
Product model: 1723-400-3B-00
Watch diameter: 45 mm
Movement type: automatic machinery
Movement model: UN-172
Case material: ceramic
Water resistance: 50 meters
The Ulysse Nardin Blast skeleton tourbillon watch has a very individual appearance, and is equipped with a complex tourbillon, coupled with the price advantage, this watch is a good choice. There are currently six models of the Athens Blast skeleton tourbillon watch, and this is the white ceramic model. The case is made of ceramic, and the bezel is made of titanium, creating a cooler feeling. The most outstanding design is of course the hollow dial, which can clearly see the movement of the movement. Another point is that Ulysse Nardin reinterprets the "X" element, and the double "X" shape has a stronger impact. The UN-172 movement is equipped with a tourbillon device. With the support of Ulysse Nardin's advanced silicon material technology, the performance of this watch is very reliable and it has a 72-hour power reserve.
Roger Dubuis EXCALIBUR SPIDER Series RDDBEX0830
Product model: RDDBEX0830
Watch diameter: 45 mm
Movement type: automatic machinery
Movement model: RD630
Case material: technical titanium gray titanium alloy covered with rubber coating
Water resistance: 50 meters
As a young brand in the watchmaking world, Roger Dubuis squeezed the temperament to death. This Excalibur Huracán Performante watch is a collaboration between Roger Dubuis and Lamborghini. In this watch, you can see many elements about racing, such as the hollow dial, imitating the supercar engine and engine room lever . In addition, the hollow honeycomb design on the disk also makes this watch look more fashionable. Green elements have been added to the watch, and the temperament is more active. The RD630 self-winding movement can provide a 60-hour power reserve for the watch.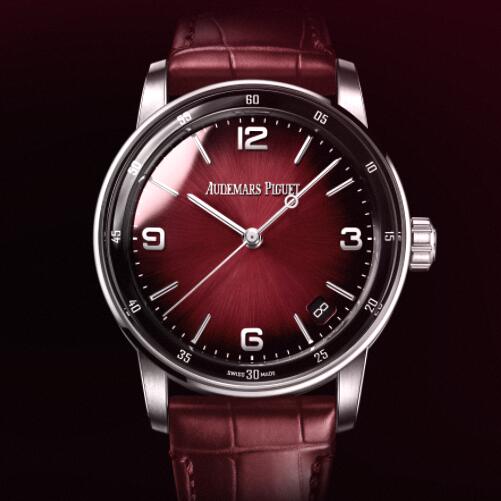 Audemars Piguet CODE 11.59 series 26393BC.OO.A068CR.01.99
Product model: 26393BC.OO.A068CR.01.99
Watch diameter: 41 mm
Case thickness: 12.6 mm
Movement type: automatic machinery
Movement model: Calibre 4401
Case material: 18k white gold
Water resistance: 30 meters
Audemars Piguet's CODE 11.59 series overturned the impression left by the previous brand, presenting Audemars Piguet's characteristic aesthetics with round watches. The case design of the CODE11.59 series is very special. It looks round from the front. In fact, the case is embedded with an octagonal middle layer. From the side, you can clearly see the layering of the case. The watch introduced above also uses a smoky burgundy dial, which presents a very beautiful gradient color, with 18K white gold hands and hand-inlaid hour markers. The Calibre 4401 movement is equipped with a flyback timing function and instantaneous jump date, with a power reserve of 70 hours.
The three watches introduced above are all very personal, and of course each has its own merits. When buying a replica watch, we don't have to blindly follow the trend and chase popular models. Instead, we have to consider our favorite swiss watches design style and price (this is very important), and then slowly choose from the many watches that are most suitable for ourselves. Watch.